Feng Shui Bagua Mirror
Feng Shui Bagua Mirror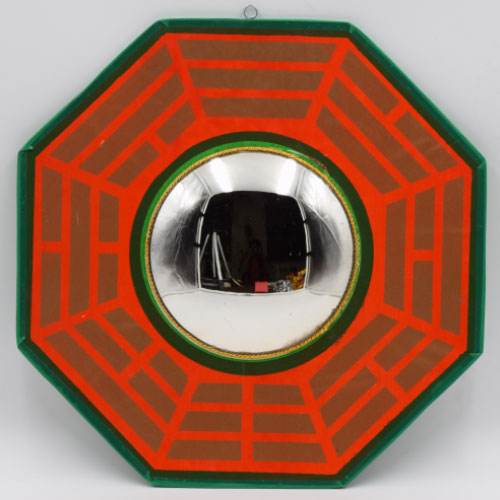 Price:
US $3.85 /INR Rs. 250
The bagua contains the sign of the Yin and Yang and helps in balancing the vibrations in the atmosphere. It's generally installed in the bedroom, bathroom, and the toilet. If the architecture of your house is such that the toilet is in the vicinity of the main entrance to the house, then it's considered inauspicious according to Vastu Shastra. Apart from this, if the toilet is in the wrong direction or is constructed below a staircase, the placement is not right as per Vastu. In the above mentioned situations, place the Bagua outside the door to the toilet or the bathroom. With its influence, the negative vibes stray away from you!
AstroSage is largest online shopping store of astrology and spiritual products. Shop online on our astrology store and get original service in best price.
Free Personalized Horoscope 2018
AstroSage Magazine