Coral / Moonga Pendant
Coral / Moonga Pendant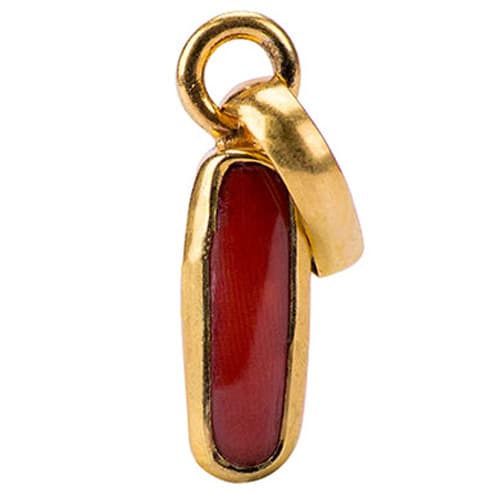 Price:
US $23.08 /INR Rs. 1500
Ruling planet: Mars
Zodiac sign: Scorpio and Aries
The Coral (Moonga) is red in color and symbolizes victory. Wearing a coral wards off evil spirits, protects from sickness, can avert warfare, helps in curing blood related problems and is also good for the skin. Astrologers recommend wearing a coral pendant as it offers miraculous effects and has healing properties. It gives influential results if worn in a ring or pendant. It helps to cure boil eruptions on the face, acne, several skin-related ailments, cuts, wounds, injuries and bruises. It also helps to purify the blood and maintain a steady blood flow. Its high lustre proves to a mark of its authenticity.

AstroSage is largest online shopping store of astrology and spiritual products. Shop online on our astrology store and get original service in best price.
Free Personalized Horoscope 2018
AstroSage Magazine