Pearl / Moti (5 Carat) - Lab Certified
Pearl / Moti (5 Carat) - Lab Certified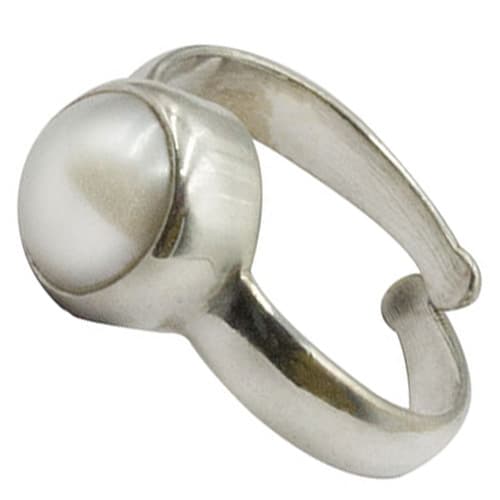 Price:
US $38.46 /INR Rs. 2500
Ruling planet: Moon
Zodiac sign: Cancer
Pearl (Moti) is white in color and is the symbol of purity, peace and spirituality. Moon is the planet associated with pearl and cancer is the zodiac sign for pearl. Wearing pearls ensures a happy married life and protection from widow-hood. Anybody can wear a pearl and enjoy the elegance as well as the positive effects of wearing it. Wearing pearl can give tranquility and contentedness to the individual. Besides the individual gets vitality, becomes intelligent and achieves a high position in life. Pearl with a yellow luster brings wealth. Reddish pearl makes one intelligent. White Pearl brings fame and good fortune to the person wearing it. The pearls should be round in shape and should have a glow and luster which brings good luck to the wearer. These people know how to keep their emotions under control. Their memory power is good and they lead a balanced emotional life. Just as the moon is cool and calm, these people remain unflustered and have over their mind.

Note: The image represents actual product though color of the image and product may slightly differ.
AstroSage is largest online shopping store of astrology and spiritual products. Shop online on our astrology store and get original service in best price.
Free Personalized Horoscope 2018
AstroSage Magazine