Ruby / Manik Pendant
Ruby / Manik Pendant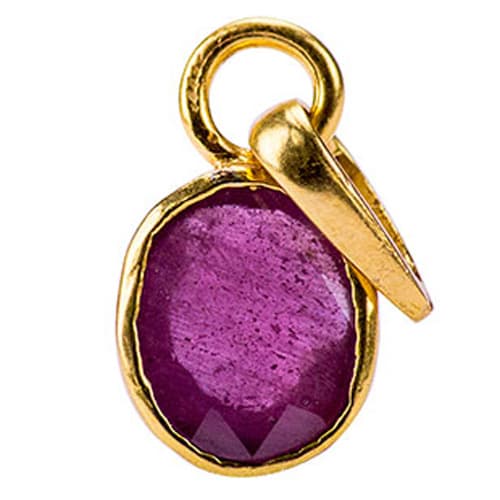 Price:
US $23.08 /INR Rs. 1500
Ruling planet: Sun
Zodiac sign: Leo
Ruby (Manikya) is deep pink, red or blood red in color and associated with planet Sun who is the central star of the solar system. Wearing a ruby can help attain professional success and popularity. Fame and fortune are yours if a ruby pendant is worn in an appropriate manner after consulting an astrologer. Ruby is recommended if the sun is afflicted in a person's birth chart. Wearing a ruby pendant can protect the wearer from ill health and sickness. It is recommended to be worn to gain success in job or business, high social reputation and authority. Astrologers widely advice students who are preparing for state or central services examinations.

AstroSage is largest online shopping store of astrology and spiritual products. Shop online on our astrology store and get original service in best price.
Free Personalized Horoscope 2018
AstroSage Magazine