Kamal Gatte ki Mala
Kamal Gatte ki Mala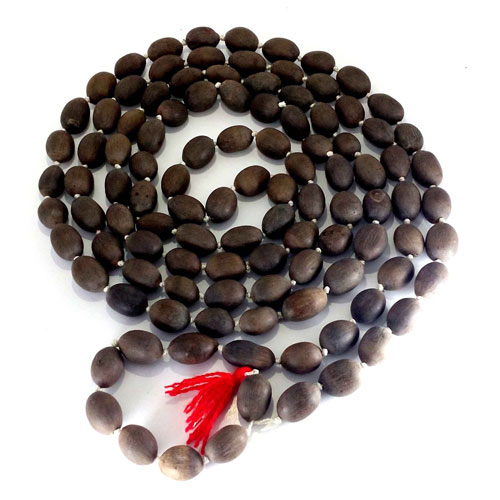 Price:
US $6.15 /INR Rs. 400
Kamal Gatta Mala is a rosary made out of the dried seeds of a lotus, these seeds are Oval in shape and black and brown in colour. You have a total of 108 beads in a single thread. Goddess Laxmi, who has 'Kamalvaasini' as one of her names, has been personified as a radiant woman sitting over a lotus flower. Lotus flower is one most prominent part of this rosary, and is therefore associated with Goddess Laxmi. A person who uses this rosary, to meditate about Goddess Lakshmi , is sure to be blessed with financial gains , abundance and well being .Expect all your financial problems to be sorted with ease , giving you a life that is blessed with abundance and luxury . Its impact is considered to be too powerful that even those who have felt themselves to be in the darkest of pits of poverty have been able to overcome their financial constraints .
AstroSage is largest online shopping store of astrology and spiritual products. Shop online on our astrology store and get original service in best price.
Free Personalized Horoscope 2018
AstroSage Magazine