Rudraksha Mala
Rudraksha Mala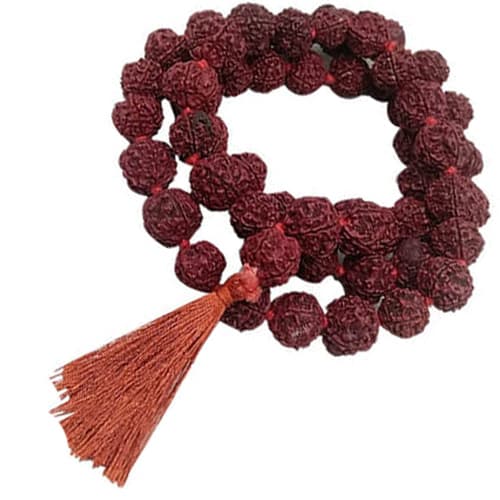 Price:
US $3.08 /INR Rs. 200
Rudraksha beads are derived from a tree that grows in The Himalayas. Legend has it that the Rudraksha was created from the tears of Rudra , the fierce form of Lord Shiva . These beads are known to have mystic, medicinal and spiritual properties, specified according to the number of faces in a particular bead. A authentically tested Rudraksha mala worn around the neck is supposed to bring good health and well being to the wearer. Rudraksha malas are used as japa mala and are considered highly effective for meditation and prayers. These beads are especially potent when undertaking spiritual practices devoted to Lord Shiva. Testimony of those who have worn a Rudraksha Mala says that wearing it can help fulfill incomplete tasks, ideal for specific shat Karmas and a remedy for many kinds of illness. Our Rudraksha Mala's are authentically tested, reasonably priced without and that of superior quality . Order now! and see your world change for good.
AstroSage is largest online shopping store of astrology and spiritual products. Shop online on our astrology store and get original service in best price.
Free Personalized Horoscope 2018
AstroSage Magazine