Sphatik Mala - 108 beads
Sphatik Mala - 108 beads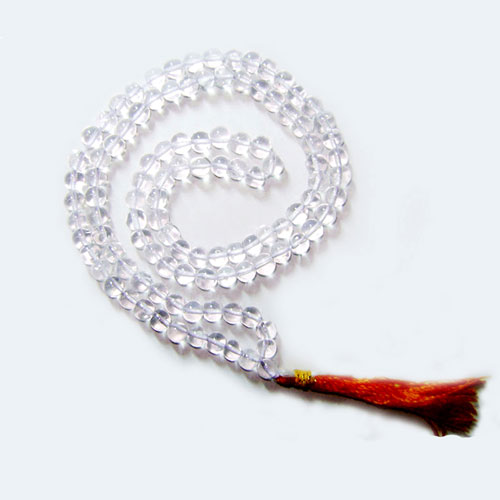 Price:
US $11.54 /INR Rs. 750
Sphatik is related to Venus. It is a stone of clarity, which disperse negativity. Sphatik is a stone of harmony, as it balances energies and is helpful in romantic relationship. It is used for protection because it opposes black magic and saves from negative energy. Sphatic Mala brings down the body heat of the person wearing it. It cools the body, calms the mind and gives concentration. Sphatik Mala can be used for meditation, as it focuses the energy. It is believed to be very helpful for Japa of Maha Lakshmi, Shukra, Gayatri, Saraswati, Ram, Sai Baba, and Ganpati.
AstroSage is largest online shopping store of astrology and spiritual products. Shop online on our astrology store and get original service in best price.
Free Personalized Horoscope 2018
AstroSage Magazine