Tulsi Mala
Tulsi Mala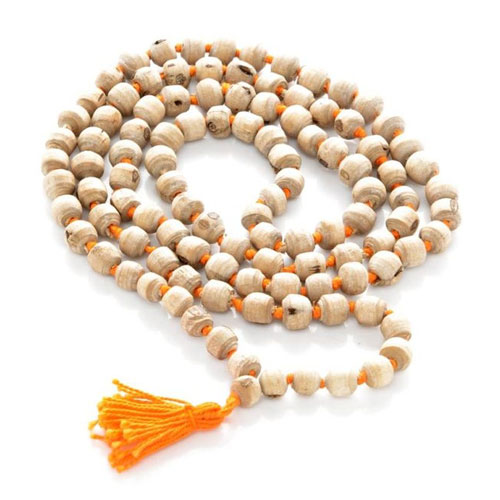 Price:
US $3.85 /INR Rs. 250
Tulsi ( Tulashi ) mala or rosary made of pure tulsi beads. the plant of Tulsi is believed to be the incarnation of the Divine itself. The Tulsi Mala is made of the wood or the seeds of Tulsi and is used for name chanting and worship.The Tulsi Mala is known to please Lord Vishnu Lord Rama and Krishna. Commonly used by those dedicated to worshipping Krishna and chanting the mantra "Hare Rama Hare Krishna, Hare Krishna Hare Hare". Use of this mala brings purification of consciousness or atma shuddhi. Atma shuddhi is the self purification. It is made of 108 beads wound around a strong string, with a 109th bead called the Sumeru. . Depending on the type of the Tulsi plant, our Tulsi Mala is available in various colors like black, brown or sandalwood color. Wearing the Tulsi Mala is supposed to bring good luck and has great spiritual and healing properties. Order Now ! and see miraculous changes in life.
AstroSage is largest online shopping store of astrology and spiritual products. Shop online on our astrology store and get original service in best price.
Free Personalized Horoscope 2018
AstroSage Magazine