2019 Trikal Samhita: Personalized Forecast
2019 Trikal Samhita: Personalized Forecast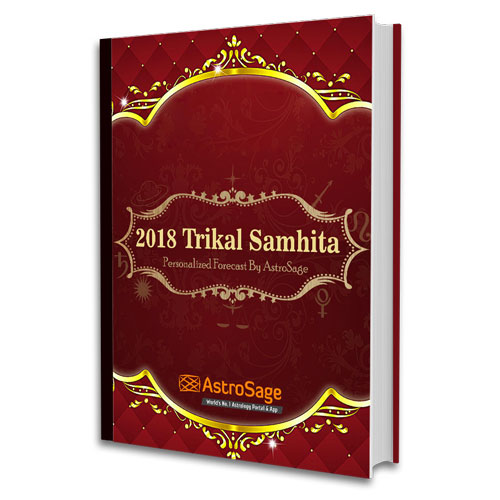 65%
off
Price: US $30.75 /INR Rs. 1999
Sale Price:
US $10.75 /INR Rs. 699
You Save:
US $20.00 /INR Rs. 1300 (65%)
AstroSage brings you 2019 Trikal Samhita: Personalized Forecast, a yearly report providing quick glance about your life events in this year. Predictions about several aspects of life about to happen this year like family, marriage, children, professional, business etc. along with the formation of various yogas which are there in this year can be read here. With this service, you can get the 2019 Trikal Samhita in printed form.
AstroSage is largest online shopping store of astrology and spiritual products. Shop online on our astrology store and get original service in best price.
Free Personalized Horoscope 2018
AstroSage Magazine