Budh Yantra
Budh Yantra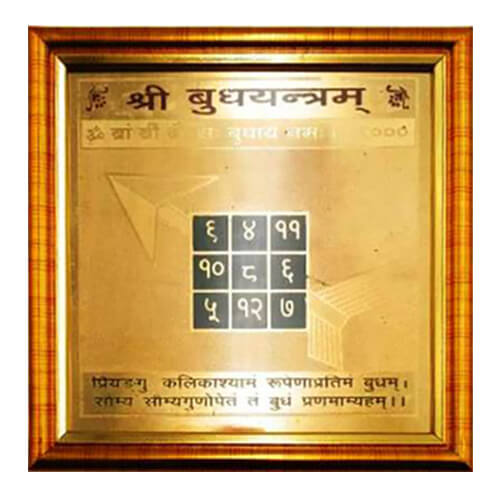 Price:
US $7.69 /INR Rs. 500
Budh Yantra - Yantra for Mercury
The Mercury Yantra also known as Budha Yantra is for appeasing the Planet Mercury. The Mercury Yantra helps reduce the malefic effects (if any) and magnify the beneficial effects of the Planet Mercury. The Budha Yantra also helps pregnant women avoid abortions and in the safe delivery of the child, minimizing the effects of fire accidents and electric shocks. It also helps in clearing communication gaps, boosts speech skills and attempts to solve stammering. Budh Yantra is a device that stimulates your intelligence and knowledge thirst, quicken your wit and improve your communication skills. This Yantra should be used by those people who desired to enhance their verbal skill and acumen.
AstroSage is largest online shopping store of astrology and spiritual products. Shop online on our astrology store and get original service in best price.
Free Personalized Horoscope 2018
AstroSage Magazine