Guru Yantra
Guru Yantra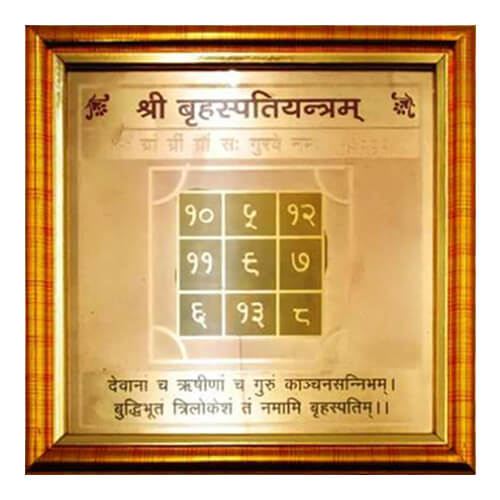 Price:
US $1.54 /INR Rs. 100
Guru Yantra - Yantra for Jupiter
Guru Yantra or Brihaspati Yantra is to appease the planet Jupiter/ Brihaspati. When Jupiter is malefic, the use of this yantra is very benefic and favorable. Guru Yantra is to be kept on a Thursday in your Puja Ghar (place of worship). This Yantra negates the malefic effects of planet Jupiter and bestows power, rank and authority. Guru Yantra is best for profession and business.

Dimensions: 3*3 Inch
AstroSage is largest online shopping store of astrology and spiritual products. Shop online on our astrology store and get original service in best price.
Free Personalized Horoscope 2018
AstroSage Magazine