Mangal Yantra
Mangal Yantra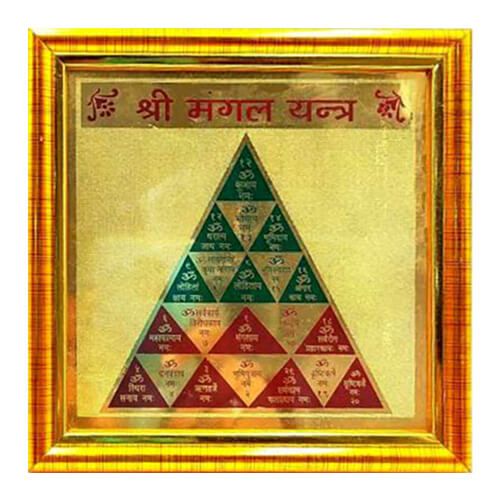 Price:
US $7.69 /INR Rs. 500
Mangal Yantra - Yantra for Mars
As the name signifies, Mangal Yantra is used to appease planet Mars which has great importance in the birth-chart of an individual. This Yantra spells general well being, good fortune & prosperity. This Yantra is used by the people who are suffering from the negatively placed Mars in their birth-charts. This yantra is very useful to overcome several troubles like who are deprived off the marriage even up to 30 to 40 years due to certain obstacles or married life is full of miseries and difficulties, bickering, threatened separation or divorce, Pacifies rash temperament. One overcomes his enemies, protects from effects of poisonous articles. Also the ailment related to body fluid like high blood pressure.
AstroSage is largest online shopping store of astrology and spiritual products. Shop online on our astrology store and get original service in best price.
Free Personalized Horoscope 2018
AstroSage Magazine