Aath Mukhi/ Eight Faced Rudraksha - Lab Certified
Aath Mukhi/ Eight Faced Rudraksha - Lab Certified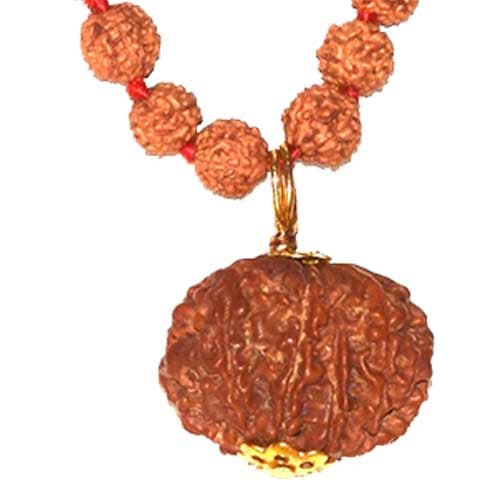 Price:
US $69.23 /INR Rs. 4500
Wondering how to get rid of inexplicable obstacles? A Aath mukhi (Face) Rudraksha is a symbolization of Lord Ganapati. It has eight linings displayed on its surface .One can just wear this sacred bead of Aath mukhi Rudraksha for attaining anticipated results for any new work, one undertakes .Those who wearer are blessed with a long life and they become truthful, honest in all things they do. Such a person will be free of diseases, wise and knowledgeable and can handle any obstacle with tact. The Aath Mukhi Rudraksha helps develop special ability and talent in studies. Wearers shall remain away from sin. It provides mental concentration. It especially useful for those from business community as it is helpful in betting, risk and gamble. It is coupled with numerous gains leading to physical, mental and spiritual well-being.The ruling planet of this Rudraksha is Dragon Head (Rahu).Eight Mukhi Rudraksha is recommended for : Lung, feet, skin and eye catarrhisis, ittracia . While putting on a aath Mukhi Rudraksha one should chant: Om Ganeshaya Namah. The best day to wear it is Monday.Order Now! and get blessings of Ganesha.

Note: The product contains a loop on both the sides and a black thread is provided along with it for easy wear.

Origin of Rudraksha: Nepal
AstroSage is largest online shopping store of astrology and spiritual products. Shop online on our astrology store and get original service in best price.
Free Personalized Horoscope 2018
AstroSage Magazine