Chaar Mukhi/ Four faced Rudraksha - Lab Certified
Chaar Mukhi/ Four faced Rudraksha - Lab Certified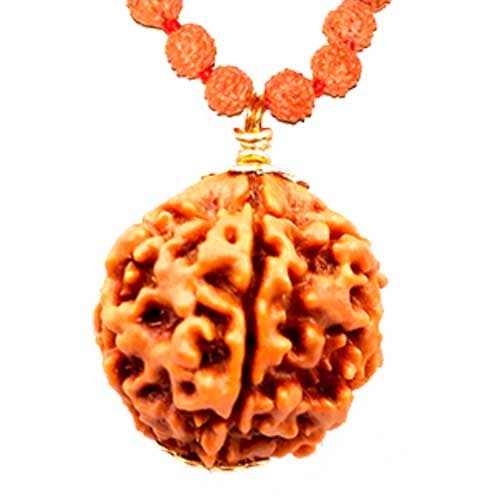 Price:
US $10.77 /INR Rs. 700
Are you in a job that is mentally taxing? Then a Chaar Mukhi Rudraksha can ease your stress. A chaar Mukhi Rudraksha is symbolic of Lord Brahma, symbolic of the four facets of creator of the universe. A chaar Mukhi Rudrakhsha blesses one with original thinking and can solve speech related problems like stammering. It is also known to cure Asthama in patients. For those in pursuit of knowledge, like students, scientists and scholars, computer professional and marketing executives this Rudraksha can help in building mental powers and give direction to their pursuit. A chaar mukhi Rudraksha is ruled by planet Mercury and while wearing it one must chant the mantra 'om Hreem Namah' . Wearing a chaar Mukhi Rudraksha in one's arm and neck gives maximum benefit. As an astrological remedy Chaar Mukhi Rudraksha can ward off the malefic effect of planet Jupiter . Order now and be blessed with knowledge.

Note: The product contains a loop on both the sides and a black thread is provided along with it for easy wear.

Origin of Rudraksha: Nepal
AstroSage is largest online shopping store of astrology and spiritual products. Shop online on our astrology store and get original service in best price.
Free Personalized Horoscope 2018
AstroSage Magazine