Chhah Mukhi/ Six Faced Rudraksha - Lab Certified
Chhah Mukhi/ Six Faced Rudraksha - Lab Certified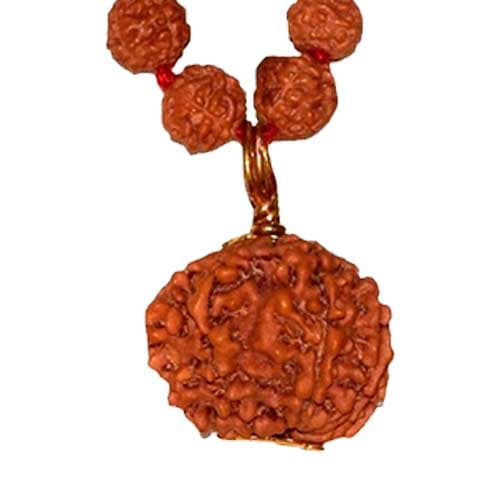 Price:
US $10.77 /INR Rs. 700
Who doesn't want to be victorious? Well, if you're still waiting to taste success here's a simple way of getting it. Order a Chhah Mukhi Rudraksha and see your word change. A chhah Mukhi Rudraksha is symbolic of Lord Kartikey .Lord Parvati is said to have graced a Chhah Mukhi Rudraksha with her blessing. This Rudraksha is known to pacify the negative effects of planet Mars. Wearing a Chhah Mukhi Rudraksha helps ward off the negative effects of Venus and diseases of sexual nature and related to sexual organ can be cured wearing Chhah Mukhi Rudraksha . Also used for Vashikaran a Chhah Mukhi Rudraksha is a favourite of people who are a lot into public dealing and are public personalities.

Note: The product contains a loop on both the sides and a black thread is provided along with it for easy wear.

Origin of Rudraksha: Nepal
AstroSage is largest online shopping store of astrology and spiritual products. Shop online on our astrology store and get original service in best price.
Free Personalized Horoscope 2018
AstroSage Magazine