Nau Mukhi/ Nine Faced Ruadraksha - Lab Certified
Nau Mukhi/ Nine Faced Ruadraksha - Lab Certified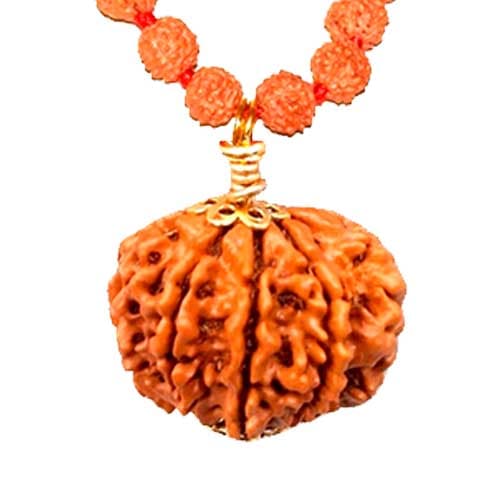 Price:
US $69.23 /INR Rs. 4500
Incase you have the passion but lack the strength and need that extra push a Nau Mukhi (Face) Rudraksha can certainly help . It represents goddess Nava Durga Rupama, a symbol of power and courage. The Nau Mukhi Rudraksha is blessed by mother Goddess Durga symbolic of a lot of energy & power. Like Maa Durga it is believed to possess power of nine deities, also called Navadurga. It enhances the hormonal function of the body and this enhances mental alertness and sharpness, physical strength, mental peace, spiritual gain, concentration power, patience, control over anger and fear and communication skills. A Nau Mukhi Rudraksha is recommended for: Lung diseases, fever, eye pain, bowel pain, skin disease, body pain. One should chant the mantra: Om Hreem Hum Namah while wearing a Nau Mukhi Rudraksha.The most auspicious day to wear it is Monday . Order Now! and get the courage to face challenges

Note: The product contains a loop on both the sides and a black thread is provided along with it for easy wear.

Origin of Rudraksha: Nepal
AstroSage is largest online shopping store of astrology and spiritual products. Shop online on our astrology store and get original service in best price.
Free Personalized Horoscope 2018
AstroSage Magazine