Terah Mukhi/ Thirteen Faced Rudraksha - Lab Certified
Terah Mukhi/ Thirteen Faced Rudraksha - Lab Certified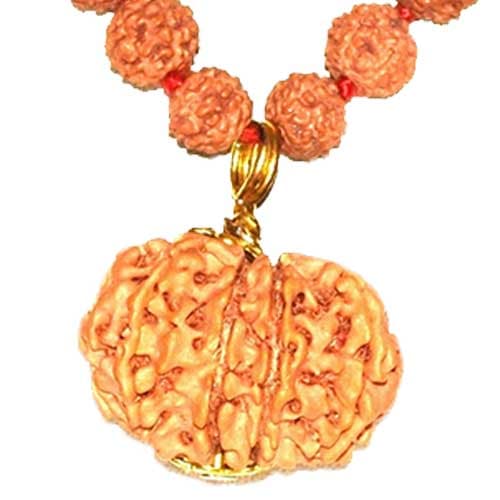 Price:
US $146.15 /INR Rs. 9500
Are you looking for true love? Terah Mukhi (face) Rudraksha represents Lord Kamadeva and Lord Indra. Wearing this Rudraksha brings true love in the life of the wearer. Lord Kamadeva (Cupid, God of Love) A Terah Mukhi Rudraksha is known to fulfill all worldly desires. This Rudraksha is ruled by planet Venus. It gives mystic, hypnotic powers and power of attraction (Vashikaran) to the wearer. Those in pursuit of occult powers, meditation and spiritual attainments will find this a Terah Mukhi Rudraksha extremely useful. It also gives the wearer materialistic gains. It fulfills all the desires and expectations for luxury, knowledge and materialistic desires. When you wear it with devotion be rest assured to be blessed with glory, wealth, honor, accolades and unprecedented success. Thirteen Rudraksha is also rare and difficult to get but we make the effort to make it available to you with ease. The best day to wear a Terah Mukhi Rudraksha is Monday. The mantra for this Rudraksha is : Om Hreem Namaha. Order Now! And enjoy a fulfilling relationship.

Note: The product contains a loop on both the sides and a black thread is provided along with it for easy wear.

Origin of Rudraksha: Nepal
AstroSage is largest online shopping store of astrology and spiritual products. Shop online on our astrology store and get original service in best price.
Free Personalized Horoscope 2018
AstroSage Magazine