Mercury Retrograde Report
Mercury Retrograde Report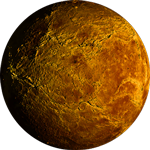 Price:
US $10.75 /INR Rs. 699
Worried about Mercury's malefic effects and problems due to its retrograde motion? Get to know about the mercury's retrograde effects on you with a personalised report. Know about the various aspect like health, finance, love, career, etc.
Note: Only one question can be asked in this service. Answer will be short having approx 150 - 200 words.
AstroSage is largest online shopping store of astrology and spiritual products. Shop online on our astrology store and get original service in best price.
Free Personalized Horoscope 2018
AstroSage Magazine