Mahamrityunjaya Yantra
Mahamrityunjaya Yantra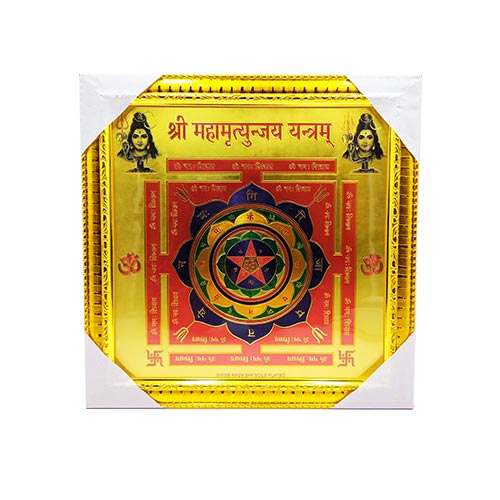 40%
off
Price: US $7.69 /INR Rs. 500
Sale Price:
US $4.62 /INR Rs. 300
You Save:
US $3.08 /INR Rs. 200 (40%)
Mahamrityunjaya Yantra is like a divine armor that protects from diseases and accidents. This yantra destroys the fear of death and gives peace of mind. Mahamrityunjay Yantra helps in curing all sorts of physical and mental ailments.
AstroSage is largest online shopping store of astrology and spiritual products. Shop online on our astrology store and get original products in best price.
Free Personalized Horoscope 2017
AstroSage Magazine