Navdurga Kavach - Navdurga Kawach
Navdurga Kavach - Navdurga Kawach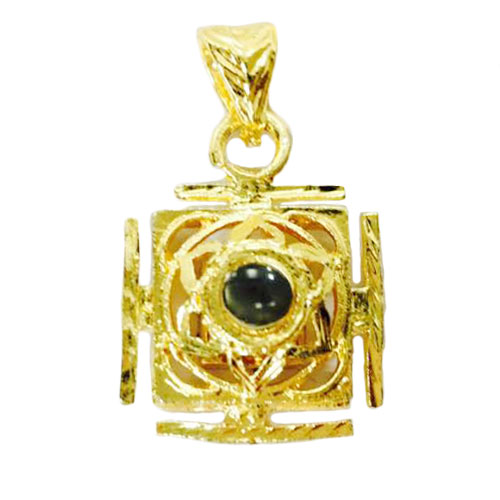 Price:
US $7.69 /INR Rs. 500
Ornately carved and beautifully designed, Navdurga Kavach Pendant is a precious and sacred possession. Its speciality is its unique convergence of traditional yantra design and modern nanotechnology. It is pure bliss to behold the sublime images of Navdurga, prime nine divine forces worshiped exclusively on certain auspicious days of the year, through high definition magnifying lens embedded in the centre of the pendant. Navdurga pendant, embodying nine shaktis and their powerful chants all in one, is equivalent to a Kavach, armour of protection. It instills a great sense of security and imparts powerful faith when worn continuously around our neck and touching our heart. The one who wears this Navadurga Kawach will experience fearlessness, positivity, contentment, concentration and faith and will be able to protect self and others in times of danger with alertness, courage and strength.
AstroSage is largest online shopping store of astrology and spiritual products. Shop online on our astrology store and get original service in best price.
Free Personalized Horoscope 2018
AstroSage Magazine