Shani Shubh Yantra
Shani Shubh Yantra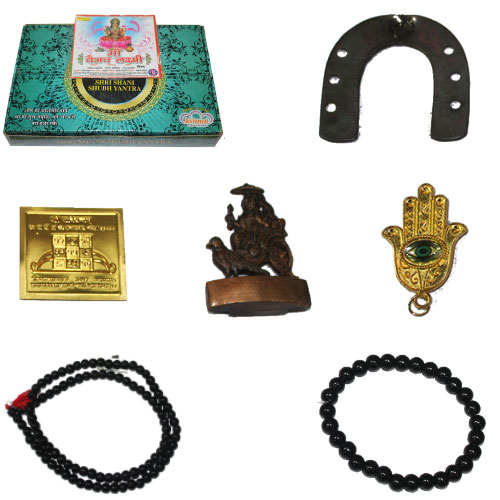 Price:
US $9.23 /INR Rs. 600
Lord Shani is considered the god of this age i.e. "Kaliyuga". It is said that Lord Shani is among the few deities who can be worshipped and satisfied easily. Those who have a malefic Shani or Saturn in their horoscope are advised to wear a Shani Kripa Kavach for Raksha, to get the blessing of Shani Dev and overcome obstacles and hardship to achieve success. This Kavach gives greater will power to the wearer and enables him or her to perform his works with utmost dedication and without obstacles that create frustration. Shani Kripa Kavach for Raksha may be worn round the neck or you can also keep it in your pocket. The Shani Kripa Kavach for Raksha protects you from the adverse spells of Saturn. The gun metal wards off adverse Saturn spell surrounding one will re-converts adverse Saturn spells into auspicious influences. This Kavach is energized by performing specific rituals like yogic meditation, reiki and pranic healing to bestow auspicious results. Order Now! and get the best quality at a reasonable price.
AstroSage is largest online shopping store of astrology and spiritual products. Shop online on our astrology store and get original service in best price.
Free Personalized Horoscope 2018
AstroSage Magazine