Shri Dhan Varsha Yantra
Shri Dhan Varsha Yantra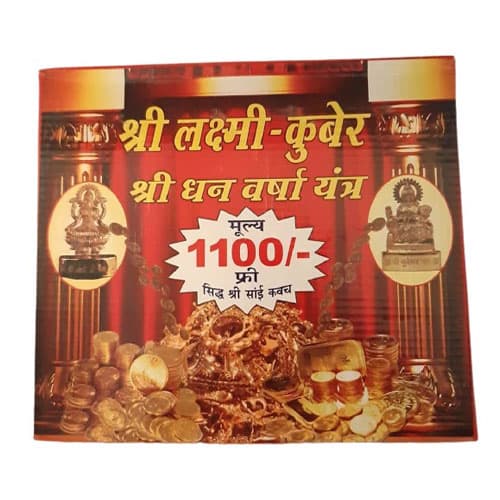 40%
off
Price: US $7.69 /INR Rs. 500
Sale Price:
US $4.62 /INR Rs. 300
You Save:
US $3.08 /INR Rs. 200 (40%)
Shri Lakshmi Kuber Yantra is known for bringing financial stability at home. Additionally, it brings bliss to the family. Shri Dhan Varsha Yantra is a blessing for businessmen. It helps in staying stable in cut-throat competition, as it improves the luck factor. Also, it gives shielding from the rivals. Overall, when you have the blessings of Laxmi and Kuber, nothing can stop you from getting financial upliftment.
AstroSage is largest online shopping store of astrology and spiritual products. Shop online on our astrology store and get original products in best price.
Free Personalized Horoscope 2017
AstroSage Magazine